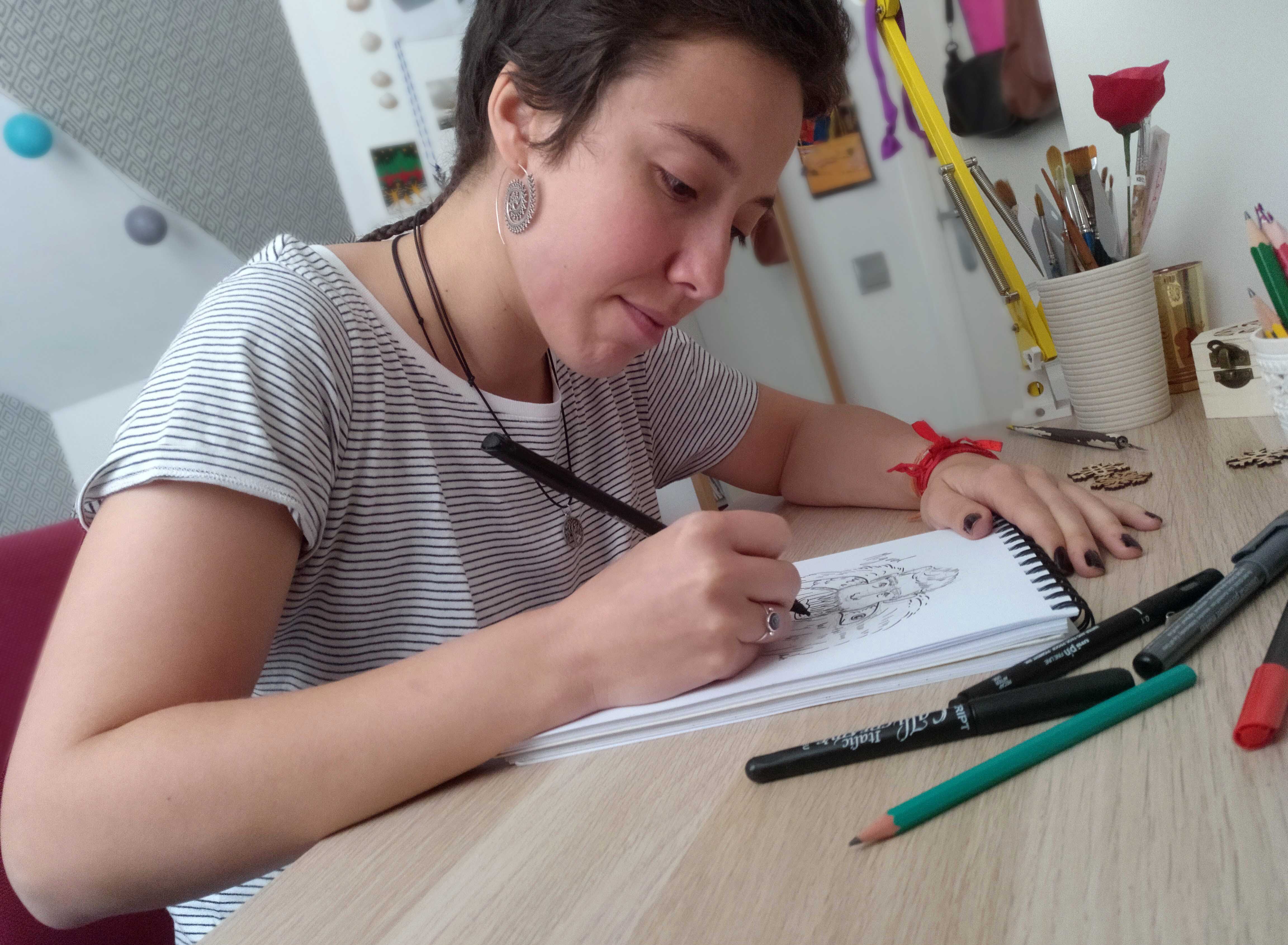 Me llamo Laura Recio, soy ilustradora y diseñadora gráfica.
Licenciada en Bellas Artes, en la especialidad de dibujo. Al terminar la carrera decidí aumentar mi formación en diseño gráfico y desde entonces me he embarcado en proyectos de maquetación de revistas, discos, branding, creación de posters, etc. Para más información dejo link mi CV.
Siempre he llevado conmigo una libreta y un boli, sobre todo a los viajes en los que es fundamental el estuche con las acuarelas. El dibujo ha formado parte fundamental de mi vida y actualmente lo tomo muy en serio. Quiero seguir desarrollando mis habilidades como ilustradora editorial afrontando nuevos proyectos.
-+-+-+-
My name is Laura Recio, I am an illustrator and graphic designer.
Bachelor in Fine Arts, specialized in drawing. After finishing my degree I decided to increase my graphic design training and since then I have embarked on layout projects of magazines, albums, branding, poster creation, etc. For more information I'll link my CV.
I have always carried with me a notebook and a pen, especially on trips where the watercolor case is essential. Drawing has been a fundamental part of my life and now I take it very seriously. I want to continue developing my skills as an editorial illustrator facing new projects.